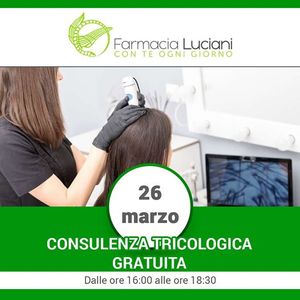 Time

Thu Mar 26 2020 at 04:00 pm to 06:30 pm

Farmacia Luciani, Via Strozzacapponi 88 F, Perugia, Italy


Advertisement
Consulenza tricologia gratuita
26 marzo consulenza tricologia gratuita
Event Photos
There is no photo available at this moment
Hosted by
About The Host: Farmacia a Castel del Piano.

Website Link: http://www.farmacialuciani.com
Nearby Hotels
Farmacia Luciani, Via Strozzacapponi 88 F, Perugia, Italy
');
temp_html = temp_html.replace(/(
s*(
s*)*s*)/g,");
temp_html = temp_html.replace(/(
s*){2,}s*( )s*(
s*){2,}/g,'
');
temp[0].innerHTML = temp_html;
});
Never miss an Event Happening in Perugia
Get weekly email updates with the events that are just for you!
What shall we call you?
E.g. Jack is first name and Mandanka is last name.
Tell Us What You Love
We'll find event recomendations just for you
Voila! You will be up-to-date on events around you.
Let your friends also know about this awesome website & subscribe for free!